Lezyne CNC Air Pump
NEW 2016 Design!
The Lezyne CNC Floor Drive is the ultimate high pressure floor pump which features all CNC machined aluminum construction, resulting in a durable and lightweight design.
The new ABS2 Threaded Speed Chuck and long nylon braided hose easily reach both Presta and Schrader valves.
The included Speed Chuck makes this pump compatible with disc wheels. The 3.5" oversized gauge is precise and easy to read and measures up to 220psi. An anodized high-polish finish makes this pump stylish and durable.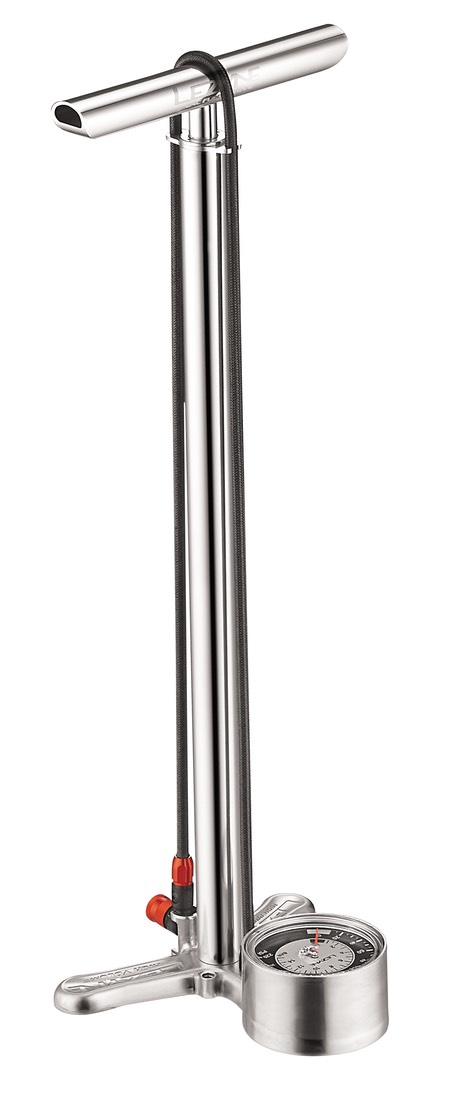 Specs:
WEIGHT: 1.45kg / 3.2lbs
MAX: 220psi | 15bar
SIZE: 15 x 20 x 63.5 cm | 5.9 x 7.9 x 25 in
Hose: 43" hose
Warranty:
Lezyne CNC Floor Drives have a 2 YEAR WARRANTY against manufacturer defects. Thankfully, Lezyne products are designed to be rebuilt making the replacement of malfunctioning parts a simple task of contacting Lezyne USA.

Lezyne makes a lot of other great products. http://www.lezyne.com